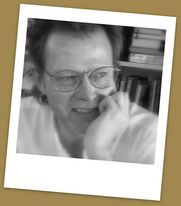 My musical journey has taken me to several places and has allowed me to meet many people along the way.
From being a 'background guitar player' in the movie, 'Breaking Away' and having a chance to chat with Dennis Quaid, Dennis Christopher, Daniel Stern; to playing a song for Jim Nabors, playing and meeting Grandpa Jones and his son at the Ozark Folk Festival, having a chat with with the 'real' Batman: Adam West on a tv set, playing music on the sidewalks, bars, dinner cruises, television, radio, my music has allowed me many wonderful opportunities, but the thing that amazes me the most is the wild notion that some people like to hear my music.

Wow.

That is humbling.
I cherish the moments when I have played along with other musicians and singers, probably because most of my life I have played solo. So those times when there are others playing just thrills me. They make the music, I'm just along for the ride. And what a great ride it is.

I started playing guitar after getting one for Christmas when I was 13. I wanted drums. Mother had other ideas. Thank you mom.

The first time I actually 'performed' was in high school and it just grew from there.
My first CD was 'Speed of Light', of which the title track was played on many radio stations on full rotation. One station played the CD continuously for six hours.
My second CD was all acoustic and was meant for just a handful of people. 'Worship' came about after a couple of people from church asked me to record some music that may assist them in their prayer time. A very simple recording with very personal songs.
One of my songs, 'It's All About Love', has been used for a radio spot for New Song Mission, a refuge for modern-day orphans and the fatherless in Indiana. I'm proud to have a connection with such a wonderful organization. 
I set music aside for awhile, in 2000. Then, in January of 2015 I was given an opportunity to start again and it's been a wonderful journey.
Speaking of journeys, my latest CD, 'The Journey', was produced in 2015 by Gold Record Winning Producer, Michael Clark. It is a mix of Singersongwiter tunes and Americana. This music includes the talents of Michael Clark, Troye Kinnett - (Keyboardist for John Mellancamp), Steve Dokken - (Bassist for Sandi Patty), Chris Pyle - Drummer.
Thanks for looking at the site and taking the time to browse around.
Blessings,
Dale Sechrest